Monthly trading pool returns for 2022
ATP: Academy Trading Pack - the size of your contract
Trading Pool: The amount traded for you
Gross return: Return from Trading Pool
Net return: Gross return minus withdrawal fee. The withdrawal fee accrues to all members based on the business model.
Repurchase: The amount that needs to be saved to be able to repurchase your ATP
Capital gain: Amount before tax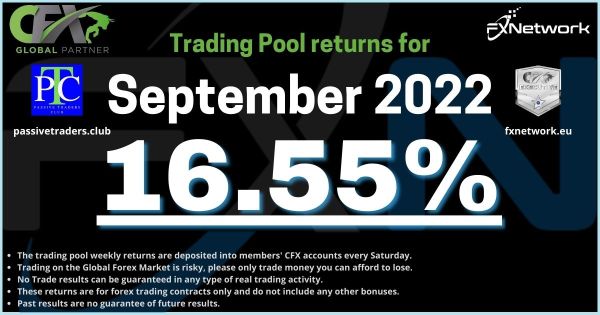 Share with...
Remember:
The trading pool weekly returns are deposited into members' CFX accounts every Saturday.

Trading on the Global Forex Market is risky, please only trade money you can afford to lose.

No Trade results can be guaranteed in any type of real trading activity.

These returns are for forex trading contracts only and do not include any other bonuses.

Past results are no guarantee of future results.